Demolition/Debris Removal
If you need to remove a home from an area of land so you can begin a new construction project, Vos Industries will take care of the job, including waste removal.
Residential & Commercial Demolition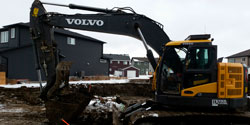 While saving the building is usually the goal, demolition is sometimes the most economical option. Vos Industries provides partial and complete house demolition services. Our qualified, and reliable experts use up-to-date equipment, for the safest, most precise work possible. We carefully plan for responsible cleanup in a timely manner. Our construction crew can offer demolition only, or combine it with the appropriate excavation services as well.
Hauling Services - Top Soil, Gravel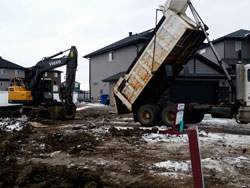 Vos Industries hauls away any debris created during demolition. We also clean up storm damage. Vos Industries can haul materials to your site like gravel, top soil, rock, and sand. We'll haul away from your site driveway concrete or broken concrete. We do all insurance claims. We are also licensed, bonded and do full cleanup & hauling