Directional Drilling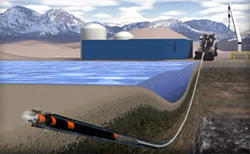 Our experienced construction experts also install underground pipes and conduits through directional drilling. This modern technique is often used in place of other drilling methods to lower traffic disruption and cost, install materials deeper into the ground, and shorten completion times. It's also safer for the environment. Just a few applications include installing telecommunication and power cables, water lines, gas lines, and sewer lines.
Vos Industries' experienced drilling team for installing underground pipes and conduits.
For the advanced excavation services you need to facilitate essential resources for your home, business, or municipal area, you can trust Vos Industries—contact us for a consultation and estimate.