Vos Industries Excavation & Demolition Services
Vos Industries offers several excavation services for residential and commercial properties.
Trenching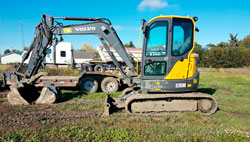 Vos Industries executes trenching services to facilitate septic tank systems. From new septic tank installation for cabins. Vos Industries can fulfill any trenching requirements.
Full Site Excavation
We also offer full site excavations for commercial and residential to cover all your construction preparation needs. This includes the services above, as well as excavation for new basements and foundations.
Piling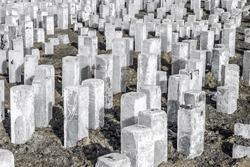 We do concrete piles for residential and commercial buildings up to 40' in depth and 36" in diameter.
Grading/Top Soil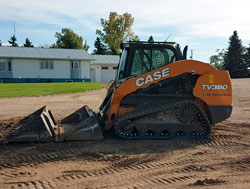 Vos Industries also builds landscaping elements that require heavy machinery. When you need land clearing, mulch distribution, or ground leveling, our landscapers produce accurate results. We also bring in and spread out landscaping materials such as sand, gravel, yellow clay, crushed rock and top soil.
Basement Waterproofing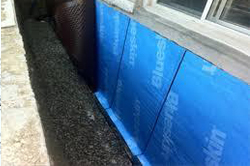 It's important to seal and waterproof your basement walls and floors to avoid excess moisture, which creates mold and mildew. We waterproof basements, along with exterior building walls using proper backfill material to ensure a complete waterproofing system.
Snow Removal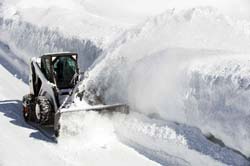 In the cold months of winter, Vos Industries is your go-to source for snow removal. We clear large parking lots, roads, driveways, and any other commercial or residential area so you can walk and drive around with ease.
Sewer & Water Line Installs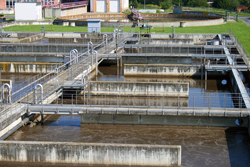 For new construction sites, as well as those that need to replace utility lines, our contractors install lines for sewer and water. Whether it's a 900 square foot home or a large commercial property. We do culvert installs for road building. Our trained equipment operators also work with municipalities.